BIOGRAPHY
Chris Soal (b. 1994, South Africa) is an award-winning, emerging artist living and practicing in Johannesburg. Using unconventional found objects, such as toothpicks and bottle caps, in conjunction with concrete and other industrial materials, Soal negotiates structural impacts on urban living and reflects on ecological concerns, while considering the philosophical and psychological notion of the "self."

Soal's spatial approach to sculpture reveals a sensitivity to texture, light and form, expressed in an abstract minimalist language. While, conceptually, his works refer to the socio-political context of their making, highlighting the histories embedded in the found material, and utilising them in a way that challenges societal assumptions of value.

In 2017, Soal graduated with a Bachelor of Arts in Fine Arts (Hons) at the University of Witwatersrand. He was awarded the PPC Imaginarium Award in 2018, alongside being named the winner of the Sculpture category. He has been awarded residencies by the South African Foundation of Contemporary Art, taking place in Knysna, South Africa, by the RAW Material Company in Dakar, Senegal, and the Residenza Roma by Montoro12 in 2019. He has exhibited in group shows at institutions such as the Iziko National Museum (2020), FRAC MECA, Bordeux (2019), Wits Art Museum (2017) and Stellenbosch University Museum (2018). His solo exhibition, Field of Vision, was held at WHATIFTHEWORLD in 2019. Chris Soal's work has been included in many notable private and public collections, both locally and internationally.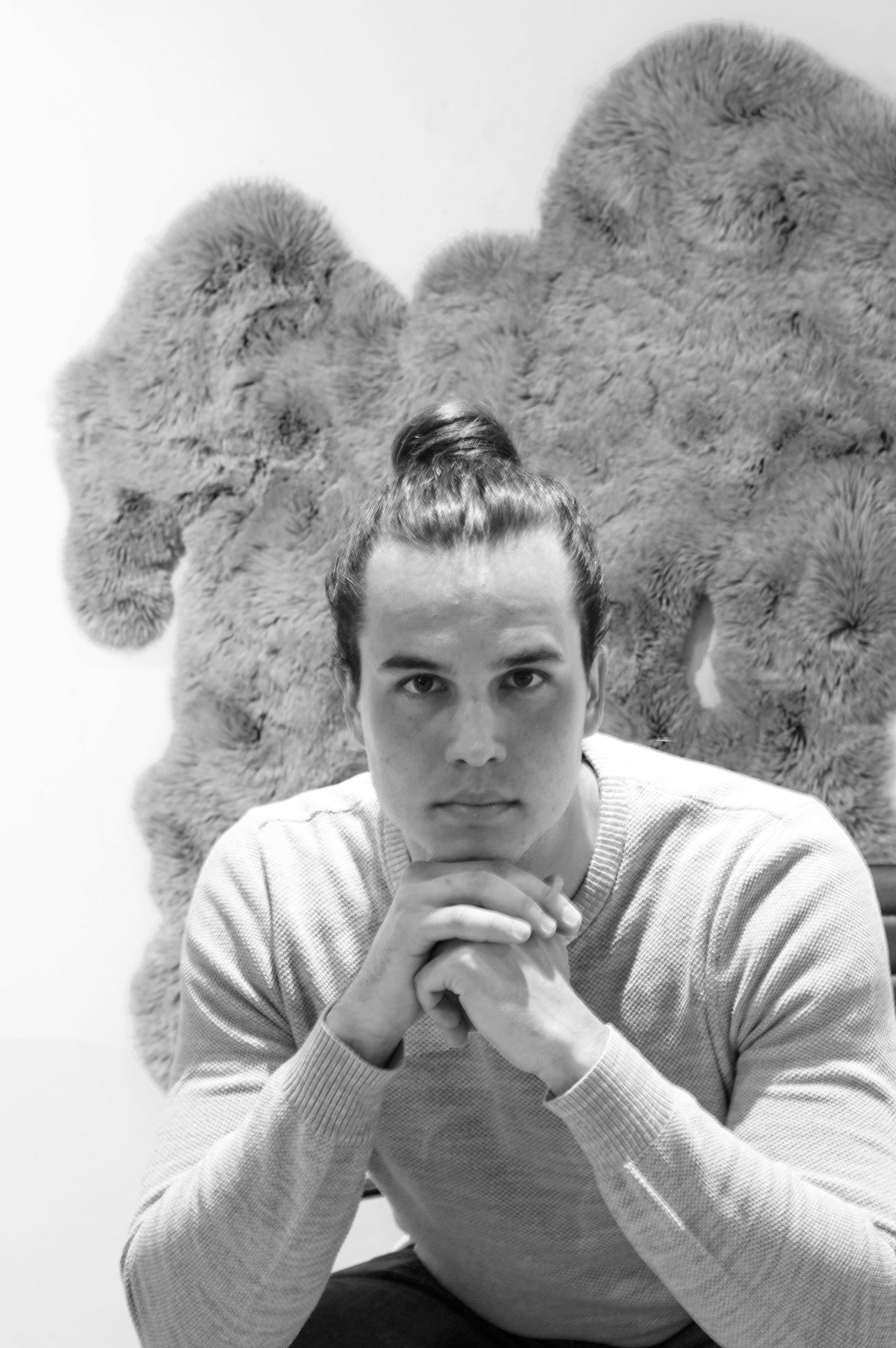 –
Portrait by Tshego Mako.
NOVEMBER - PIN. AUKTION, Munich.
Chris Soal is pleased to announce the inclusion of his work in the PIN. Benefit auction for the Pinakothek der Moderne, Munich.
︎Click here to view the auction.
GROUP EXHIBITION
Chris Soal is pleased to announce the inclusion of their work in the group exhibition –
Materiality
at the
Iziko South African National Gallery
in Cape Town.
Matereality presents a survey of emerging and established artists in the 21st century who use particular media in deliberate, surprising and innovative ways. While focused primarily on South African art, it also highlights some examples from the rest of the continent.
︎Click here to view the exhibition.
SOLO EXHIBITIONS
2019 – Field of Vision
Solo presentation, WHATIFTHEWORLD
Cape Town

2019 – TOMORROWS/TODAY
Cape Town Art Fair, Solo presentation curated by Tumelo Mosaka
Investec Cape Town Art Fair

2018 – Orbits of Relating
Solo exhibition, No End Contemporary Art Space
Johannesburg


GROUP EXHIBITIONS
2020 – Matereality
Iziko South African National Gallery

2019 – Process
BKhz, Braamfontein

2019 – Il est une fois à l'Ouest
Frac Nouvelle-Aquitaine MÉCA
Bordeaux, France

2018 – Germination
RAW Material Company
Dakar, Senegal

2018 – Forward?
Curated by Ulrich Wolff and Elizabeth Miller-Vermeulen
Stellenbosch University Museum

2018 – Beyond Troubled Water(s)
Curated by Indra Wussouw, as part of GONG LAUT
The First Singaraja International Art Forum
Bali, Indonesia

2018 – Fresh Voices: Emerging Talent from SA, Mozambique and Zimbabwe
Guns and Rain Gallery
Johannesburg

2017 – Washington186 Inaugural Exhibition
AeroplasticsContemporary
Brussels, Belgium

2017 – NEWWORK19
Wits Art Museum
Johannesburg

2016 – undermine
A collaborative group occupation.
Curated by Chris Soal

2016 – The Point of Order
Johannesburg

2016 –#ULTRACONTEMPORARY
#EMERGENCYART#AFRICA
Held at the MOAD – Museum of African Design
Johannesburg

2016 – Activate/Captivate: Collections re-engagement
Wits Art Museum
Johannesburg


AWARDS
2020 -
The Claire & Edoardo Villa Will Trust Grant.
Recipient of The Claire & Edoardo Villa Will Trust Grant.
2018 –
PPC Imaginarium Award
Overall winner, and winner of the Sculpture category
2019 –
SEED Award
Presented by the Southern African Foundation
for Contemporary Art (SAFFCA) - For Career Acknolwedgment
RESIDENCIES
2019 – Roma Residenza, hosted by Montoro 12, Rome

2018 – Fellow of the RAW Academié Session 5, directed by Otobong Nkanga. RAW Material Company. Dakar, Senegal.

2018 – Southern African Foundation for Contemporary Art. Co-resident with Minnette Vari. Entabeni Farm, Knysna


COLLECTIONS
Chris Soal has work in numerous private and public collections, both in South Africa and Internationally. Notable collections include:

The Beth Rudin DeWoody collection.
(The Bunker Artspace). USA

The Braunsfelder Family Collection. Germany.

Galila's P.O.C. - The collection of Galila Barzilaï-Hollander. Belgium

The Sylt Foundation Collection. Germany

Southern African Foundation for Contemporary Art (SAFFCA). South Africa and France

Modern Art Projects. South Africa

First Rand Bank, Corporate collection. South Africa

The Department of Arts and Culture. South Africa

The Rupert Family Collection. South Africa

Barloworld Corporate Collection. South Africa

The Ackerman-Berman Collection. South Africa

Tisot Art Collection Trust, Italy


REVIEWS, INTERVIEWS AND ARTICLES